Lexus Says Wild UX Concept Will Hit the Road
Blog
Mar 17th, 2017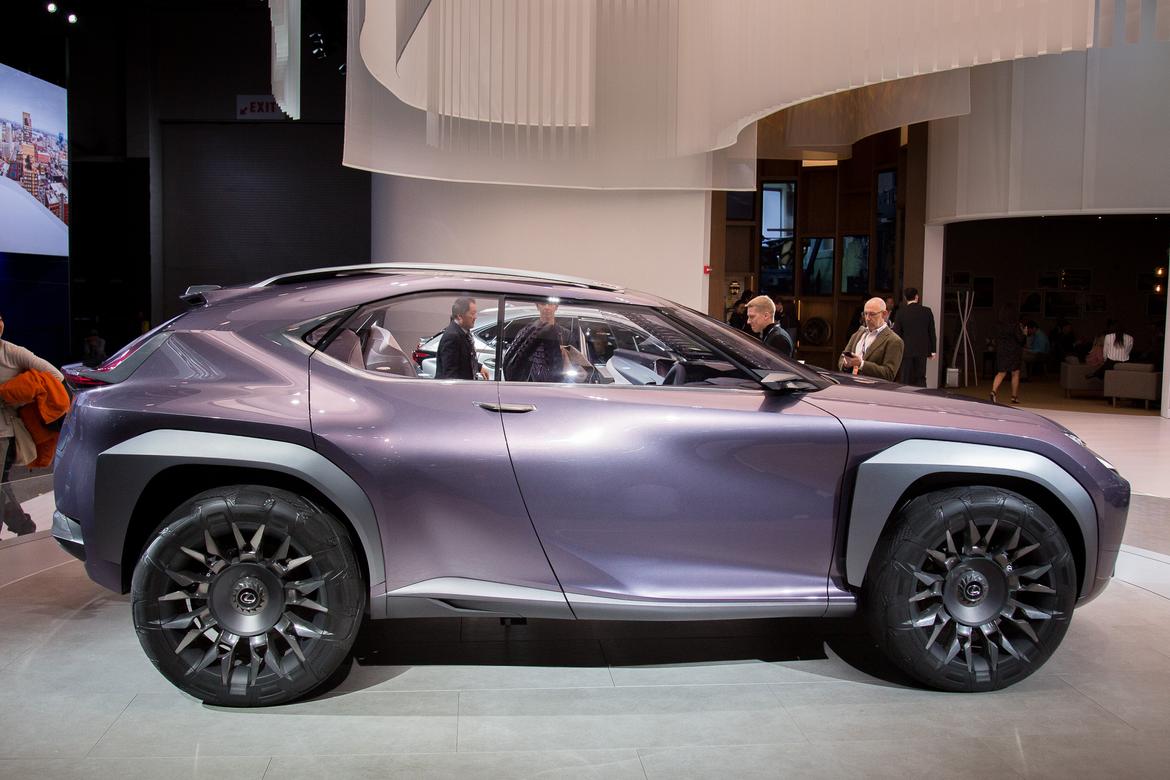 CARS.COM — Another day, another small SUV. A Lexus executive says that the brand's SUV lineup will include a production version of the outrageous UX Concept, the small SUV that debuted at the 2017 North American International Auto Show in Detroit.

Yoshihiro Sawa, Lexus International executive vice president, in comments on the sidelines of the recent 2017 Geneva International Motor Show, confirmed to Australia's Motoring, that the UX is on the way. "We are doing [UX]. Please expect UX, it's not so far away," he told the auto news outlet.

The compact SUV, more Juke-like than truck-like, is a wild collision of angles and shapes with evil-eye headlights and mega wheels. Lexus sees it as appealing to younger, hipper buyers of upscale small SUVs.

"Except IS and small car CT, Lexus owners are aged when it comes to high-end and high loyalty," Sawa told Motoring, adding, "But from this year, we tried to seek the buyer average that is younger. We try to capture these new younger buyers so that we change our design ways."

In the past, we would have guessed the concept's design would be greatly diluted, but SUVs such as the NX and latest RX show Lexus is being a lot less bashful when it comes to shapes. While the production car's interior likely will aim for high style and high tech, some things won't make the cut, such as the concept's bizarre Kinetic seats and the holographic "Immersive 3-D" control display.
Source: https://www.cars.com/articles/lexus-says-wild-ux-concept-will-hit-the-road-1420694493187/#k1xYXTMh2qJRmdMV.99