2019 Lexus GS F Long-term Review: Build Quality
Blog
Aug 2nd, 2019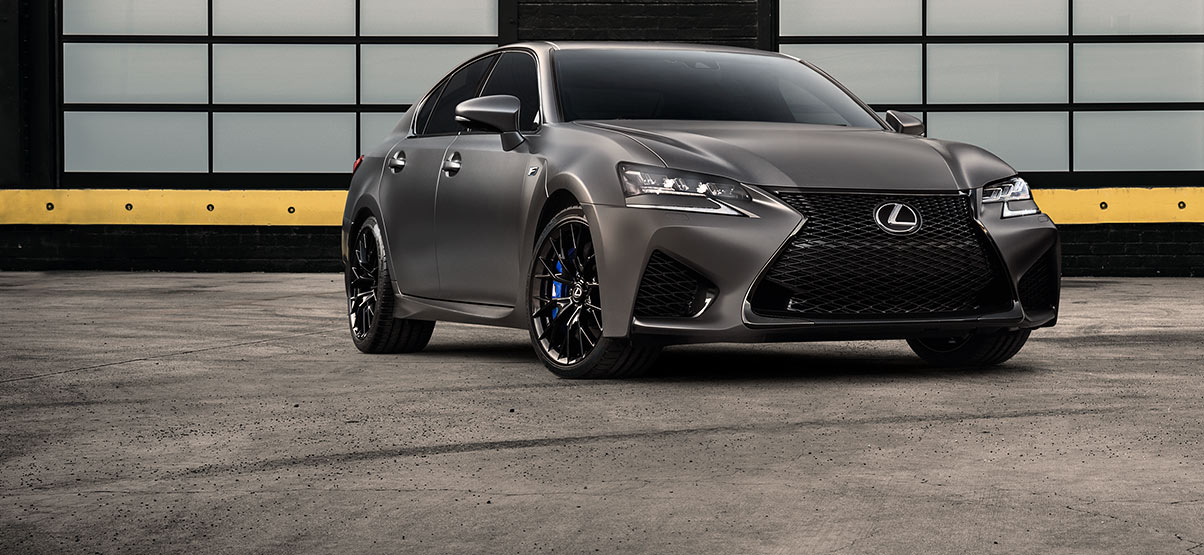 Sitting in a car so often, you get to develop some thoughts on how it's all put together. Here's what we think.
We're looking at the levels of quality and craftsmanship that go into the Lexus GS F – it's the kind of attention to detail you might find in a Bentley or even Rolls-Royce, yet this car is priced from just under 160 grand plus on-roads.
This is build quality well above its price tag. Some would even say the full-strength 'F' performance models are over-engineered. And, frankly, our long-term GS F is a pretty good example of that. Take the paint and finish, for example.
Paint and finish
Lexus employs a multi-layered process that transforms the way the car looks and how it responds to the sun's rays. Five coats are applied, and the paint is baked four times. Also, after each coat of foundation paintwork is applied, the car's exterior is wet-sanded by hand.
The finish is then checked by Takumi craftsmen and digital scanners. No blemishes are missed and the White Nova colour on our long-termer is directly related to the finish on the LFA – the iconic Lexus supercar.
Lexus Takumi
You're probably wondering what a Takumi is.
They are next-level craftspeople who work across key areas of Lexus manufacturing – and are backed by at least 25 years of training. Think about that for a moment. A quarter of a century of honing their skills on Lexus vehicles.
There are numerous stringent tests, including one that focuses on origami. Aspiring Takumi are challenged to fold an origami cat with their non-dominant hand in under 90 seconds. Among the 7700 workers at the Miyata Lexus plant in Kyushu, just 19 are Takumi rated.
And let's not forget these exquisite carbon-fibre spoilers – front and rear – they're beautifully lacquered and made in the same workshop that produced the carbon-fibre trim for the LFA.
Inspection
Regardless of robotic construction and the handcrafted work with the paintwork, Takumi polish and check all Lexus vehicles that come off the production line. This includes monitoring and measuring panel gaps and finish.
Leather and stitching
Takumi craftsmanship is no more evident than when you climb into the GS F's cabin and lower yourself into the high-backed, and properly low-slung, sports leather seats.
They're actually a unique foam construction designed to disperse body pressure. And while that might seem like a bit of a sales pitch, I can tell you that after multiple trips, including from Melbourne to Sydney, there's no stiff back or aching behind as you climb out of this car.
The super-soft leather is perforated for the heating and cooling functions, and then there's the twin-stitch needlework in contrasting white and blue. And not just on the seats, it's the same on the leather-wrapped shifter and the steering wheel – and that's done completely by hand.
Moreover, those who work on Lexus interiors must master a 10-step instruction program at the stitching 'dojo'. As you know, the term dojo is often applied to a training hall for martial arts.
CAT engine scanning
Just like its Toyota Motor Corp parent, all Lexus vehicles including the hi-po 'F' models are built with an inherent level of robustness and reliability – but this engine and pretty much all Lexus powertrains, including the 2UR-GSE 5.0-litre V8 of the GS F, are sent through a CAT scanner to find imperfections that can't be found by regular external inspections.
The scanner looks for air bubbles and other issues that could cause failures down the track.