2018 Lexus LS comes with special Japanese massage seats
Blog
Oct 27th, 2017
What better way to relax while being chauffeured around than by enjoying a traditional Japanese shiatsu massage. Yes, the new Lexus LS luxury sedan will offer a unique massage function for the rear seats.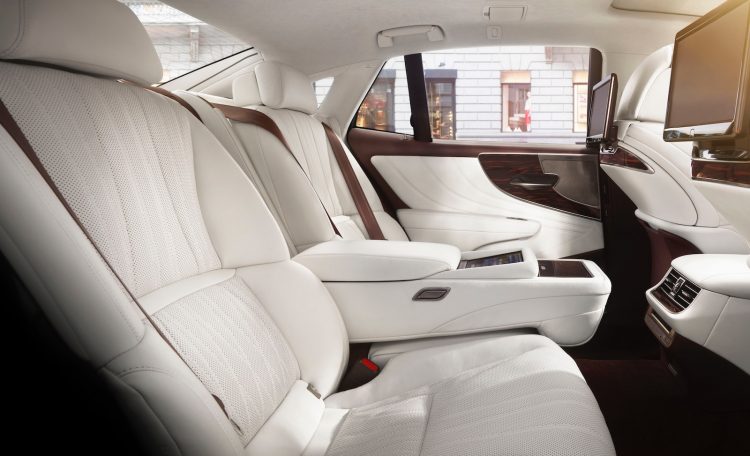 Lexus says engineering teams enlisted the help of professional masseurs trained in the art of shiatsu, a unique Japanese massage method, to develop massage programs for the rear seats. In all, there are seven unique 15-minute massage experiences users will be able to choose from.
Using special air bladders integrated into the seat backs and lower cushions, the seat is able to apply pressure to a passenger's back and lower hip for physical and emotional relaxation. The professionals help determined how the pressure would be applied and in what order for optimum relaxation.
The rears seats already offer 22-way power adjustment, with heating functions for those cold winter mornings. It's all put together with "never-before-seen" levels of takumi craftsmanship, Lexus says. Speaking about the LS interior, chief designer Koichi Suga said:
"As a Japanese luxury brand, we wanted to integrate elements of Japanese culture and the timeless appeal of Japanese craftsmanship into the artistic side of Lexus."
It's not only about physical relaxation either, much of the cabin design has been inspired by origami, which gives the surfaces the ability to change their expressions depending on how light is reflecting from certain areas. Much of the interior was also formed with the help of a dedicated colour designer and a fabric artisan.
In other areas Lexus has used real wood veneers crafted in a unique cross-grain pattern, with intricate laser-cut inlays inspired by the mesh front grille. There's also real metal trimmings that are artistically sculpted to match the rest of the car's design.
As previously reported, the new Lexus LS debuts a 3.5-litre twin-turbo V6 paired to a 10-speed automatic. The system produces 310kW and 600Nm. Australian sales will commence in the first half of 2018.
Source: http://performancedrive.com.au/2018-lexus-ls-comes-special-japanese-massage-seats-3113/