2017 Lexus NX: What's Changed
Blog
Aug 24th, 2016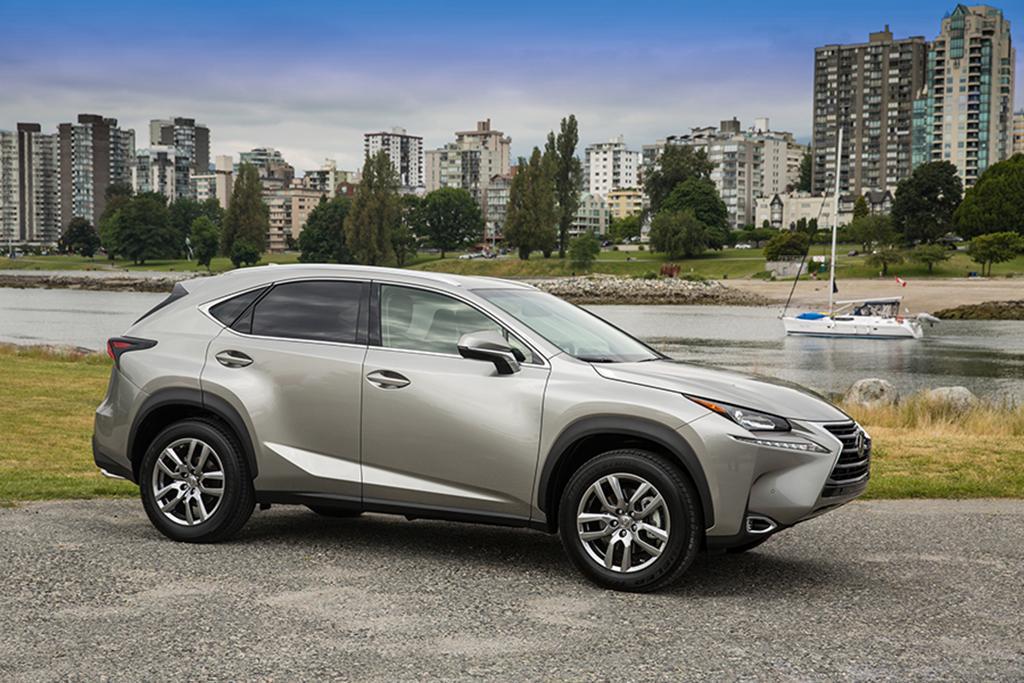 Most significant changes: All-wheel-drive availability and a GPS link that integrates a smartphone and the multimedia system
Price change: Base prices are $120 higher on the NX 200t and $1,590 lower on the NX 300h; the destination charge increases by $25 to $975.
On sale: September on the West Coast, October on the East Coast
Which should you buy, 2016 or 2017? 2017. The price increase on the NX 200t is negligible and the NX 300h is now significantly cheaper.
The big change for the 2017 Lexus NX crossover SUV is that Scout GPS Link, a smartphone integration system, is now standard. It allows operating navigation, music and other phone apps through the car's multimedia system. Lexus has eliminated the front-drive NX 300h hybrid model and trimmed the base price of the all-wheel-drive version by $1,590.
The compact NX 200t uses a turbocharged 2.0-liter four-cylinder engine and six-speed automatic transmission; it comes in base and F Sport trim levels. The NX 300h uses a 2.5-liter four-cylinder, continuously variable automatic transmission and electric motors powered by a nickel-metal-hydride battery. The hybrid is not available in F Sport trim. Both seat five.
Compact crossovers are a hot item among luxury brands and the NX has plenty of competition, including the Acura RDX, Audi Q5, BMW X3 and Mercedes-Benz GLK-Class, among others.
Lexus is reaching out to younger buyers with models, such as the NX crossover, that provide more styling flair and a stronger dose of performance than the brand's mainstay models, such as the RX SUV and ES sedan. The NX 200t has brisk acceleration and a responsive transmission, and the less-powerful 300h loses some potency in favor of better fuel economy. Another tradeoff with the 300h is that the CVT transmission is less responsive and produces an annoying drone during acceleration.
The NX is competitive with other luxury crossovers in features and price, so it is worth a look. It would be nice if front-wheel drive was still an option for 2017 because buyers in many parts of the country seldom need all-wheel drive, if ever. All-wheel drive adds only $1,400 to the MSRP of the NX 200t and extracts only a small penalty in fuel economy, so making it standard shouldn't be a burden for someone shopping the Lexus brand.
Source: https://www.cars.com/articles/2017-lexus-nx-whats-changed-1420690133159/#vS81Md3UuM8tfZgk.99